M³ CLEANING TECHNOLOGY

GREEN WINDOW CLEANING PROCESS
Window cleaners have been using dishwashing soap and a squeegee since the 1930's. The soap was used to keep the squeegee rubber from jumping and skipping on the glass. The dish soap creates the slip required to clear the windows. Most window cleaners have not progressed since the 1930's. Our "Reach & Clean" process, using M³ technology, is the next evolution of window cleaning.
We INCLUDE track cleaning in our flat pricing! Watch the video to see our window cleaning process!
CLEANER WINDOWS
Every decent window cleaner leaves your windows looking great—until their brake lights leave your driveway. Our reach and clean process keeps your windows clean 3X longer. We strive to be a top quality professional window cleaning service in Utah. See our locations to see if we cover your area.
BETTER SERVICE
Most glass cleaners are just that, glass cleaners. We clean your whole window to include the frames, tracks, and screens. Your old window cleaner wants to do the minimum possible, we do more.
Too often window cleaners give you one price over the phone and another—higher—price when they leave. Tracks, screens and hard water removal cost extra but you don't know that until you see the bill. We don't do that! We charge a flat fee and you know it up front!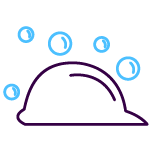 SUPERIOR TECHNOLOGY
Our M³ cleaning technology actually cleans your whole window. We don't just smear dish soap on your window, we clean your window. Dirt sticks to the dish soap residue, so we clean that residue & any hard water buildup and leave your windows cleaner longer!
Testimonial of M³ Window Cleaning Technology
If you have a commercial office, business building or storefront we can keep help your windows clear 3X longer! Contact us today to get a quote!
We Are Window Cleaners Not Just Glass Cleaners:
Not only do we use a better process but we clean your whole window—not just the glass.
We don't charge extra for:
Ladder Work

Window Well Work

Hard Water Removal

Frames,

Screens or

Steam Cleaning Tracks.
If your old window cleaner does, you are paying too much and it's time to change.
Business & Retail Window Cleaning
Our window cleaning services include storefronts, restaurants, clinics, schools, universities and more. Our teams are experienced working around commerical properties.
Residential Window Cleaning
Our house window cleaning services will leave your home sparkling. We clean the whole window not just the glass! Track cleaning is included!
Ogden
Washington Terrace
Riverdale
North Ogden
Roy
West Haven
Ogden Valley
Farr West
West Haven
Plain City
Pleasant View
Clearfield
North Salt Lake
Bountiful
Centerville
South Weber
Kaysville
Farmington
Syracuse
Salt Lake City
Midvale
Cottonwood Heights
West Valley City
Murray
Alta
PRICING & WHAT'S INCLUDED
Learn how to price your own property!  We have streamlined our pricing structure that includes no hidden costs or surprises when we show up! No extra charge for–Window wells, ladder work, hard water removal, screen cleaning and when you hire us to clean the inside there is no extra charge to clean the window tracks as well. One simple honest price.
It's ALL included in the flat rate pricing!